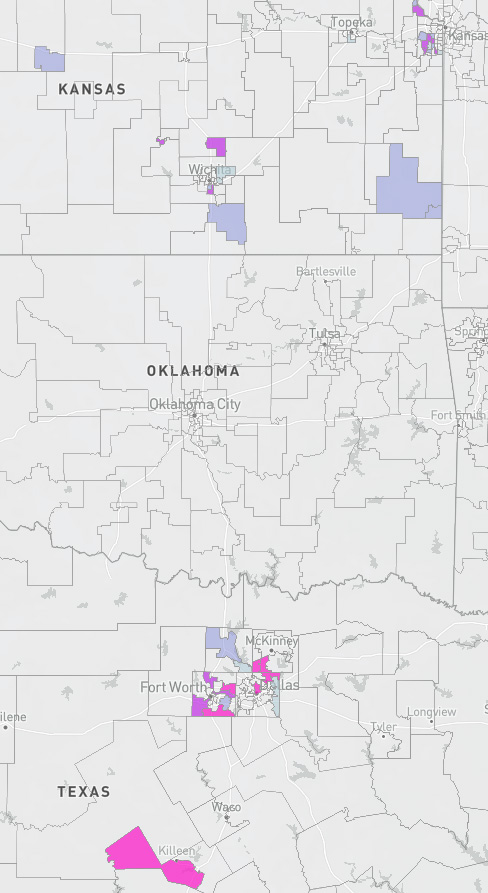 The main campaign stories in 2020 are the Presidential election and the fight for control of Congress (mostly, the U.S. Senate). But lurking beneath those high-profile questions are state legislative elections, which will set the political playing field, including Congressional districting, for the next 10 years.
State legislatures determine policies that will affect millions of Americans. In addition, this year they decide who will draw the maps of U.S. Congressional and state legislative districts after the 2020 Census. Their reach will last a decade, unlike the presidency (4 years) and Senate seats (6 years).
The Princeton Election Consortium has designed a model to identify races where voters have the most leverage to prevent partisan gerrymandering in 2021. A few hundred voters mobilized in the right districts can bring about bipartisan control of redistricting, and get fairer districts for a decade. Our findings are in the PEC Moneyball map. (Later we will add other important state races, including U.S. Senate and state ballot questions.)
Our calculations will help you direct your efforts as you decide where to get out the vote and where to donate. At a state and county level, you can take advantage of our calculations using our PEC 2020 ActBlue (for Democrats) and PEC 2020 WinRed (for Republicans).
In this post we describe the methodology used to determine redistricting voter power for state legislative elections. You can also find a more detailed version for election-math geeks here.
We followed a four-step process: [Read more →]