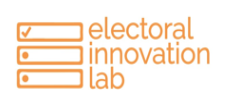 This year will see a number of state-level legislative actions, as governments across the country look to change rules that affect the ability of voters to participate in elections.
One example may be found in the Utah House, which is considering Utah House Bill 197. HB 197 would significantly alter the election code of the state. Briefly, the law would mandate a change in how the state government processes voter registration forms. Any registration form submitted after March 31 would not be in effect for that year's primary election.
Our analysis of Utah voter registration data indicates that support for the bill is motivated by a mistaken belief: that Republican registration in 2020 grew due to Democratic voters crossing over to manipulate the outcome of the 2020 Republican primary. Our research suggests that the growth of 2020 Republican registration comes from new registration and unaffiliated voters choosing to re-register. For an in-depth overview of this interesting and evolving topic, check out our Utah HB 197 memo, which is linked here.