The Presidential race is resolved: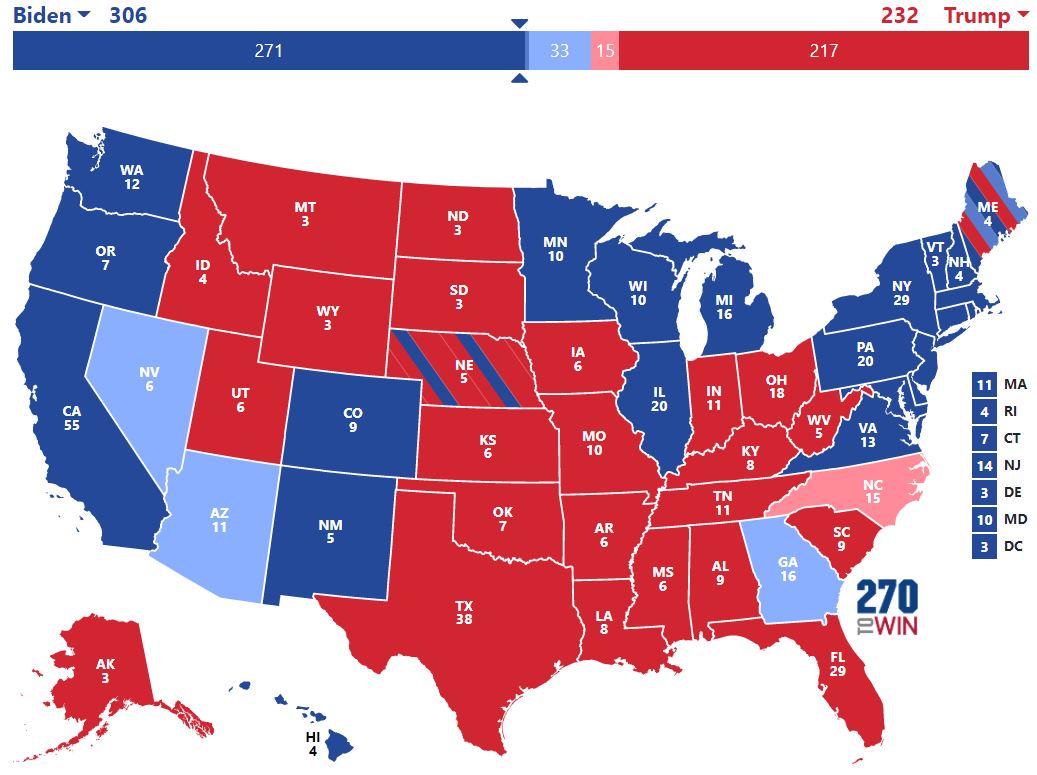 …however, y'all are not done yet in the South!
The importance of the election for redistricting is still unfolding. There's one more item: the Chief Justice of the North Carolina state Supreme Court. As of today, that race is within a margin of 3,500 votes – 0.06% of the over 5.3 million votes counted so far. There are an estimated 60,000-100,000 ballots still to be counted: mail-in ballots and provisional ballots to be verified, many of which must be "cured" between now and November 12th. Curing is a repair process that is done by phone or door-to-door contact. To help, volunteer here. (I welcome more suggestions for links.)
This is important because redistricting in North Carolina is now under single-party control. The state Supreme Court ordered a redrawing last year. If the General Assembly tries another gerrymander, they will face a court with at least 4 Democrats and 2 Republicans. The incoming Chief Justice will provide the 7th vote. Paul Newby (R) or Cheri Beasley (D) will have a lot of say!
And of course there are the Georgia Senate races, both of which are headed for a January 5 runoff. Those potentially determine control of the U.S. Senate. New voters can participate if they register by December 7th. Register online or by mail!