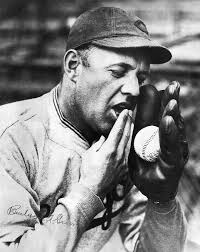 Update, 11/3: The federal judge dismissed the case. The votes will be counted! For Election Day, the Harris County clerk has left one drive-through voting center open, at the Toyota Center.
We created Redistricting Moneyball to identify places where votes are exceptionally valuable in their potential to affect Congressional redistricting. The idea was to enhance your activism by showing you where to get out the vote. Texas Republicans have taken the concept in the opposite direction: they are looking to invalidate 127,000 votes cast in Harris County, where some of the most influential voters in the nation live.
It's a radical gambit. The suppression of votes is not Moneyball, but more like a spitball – against the spirit and rules of democracy. However, there is one advantage. It's so focused that you may be able to mitigate possible effects by turning out the vote in a very small number of legislative districts.
Texas Republicans asked the Texas Supreme Court to throw out 127,000 ballots in Harris County cast through drive-through voting. (This is exactly like early voting on foot, except you get to stay in your car.) Today the Texas Supreme Court, despite being nearly all Republicans, said no to the litigants. Litigants are also pursuing the case in federal court. They have drawn Judge Andrew Hanen, a judge known for his strong partisan allegiance. A hearing is scheduled for Monday.
One plaintiff is a candidate for county judge, and another is a candidate for state legislature. They are asking for memory cards to not be loaded, thus excluding votes for both federal and state/local offices. To get the state/local office votes tossed, they rely on an equal protection claim that goes far beyond what any existing legal principle would support. But Judge Hanen could conceivably go along with it.
Throwing out 127,000 Harris County votes that have already been cast would have serious downticket consequences. Democrats need a net gain of nine seats to take control, and Harris County encompasses six close legislative races. This would give Democrats a share of control over redistricting of an estimated 39 Congressional seats. So from a Redistricting Moneyball perspective, Harris County votes are among the most valuable in the nation.