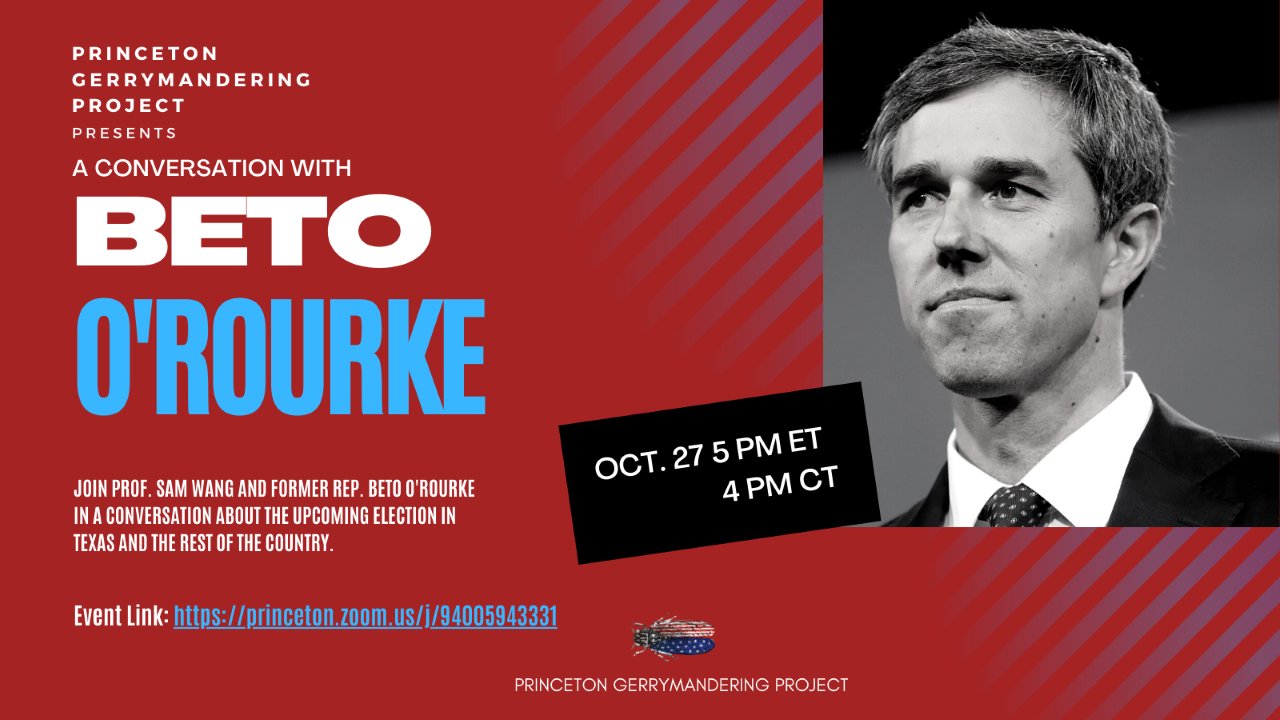 Join us on Tuesday at 5pm eastern for a conversation with former Congressman Beto O'Rourke (D-TX)! In particular we will discuss the Lone Star State, as in the last year, O'Rourke has focused his efforts on flipping the Texas House.
After the conversation with O'Rourke, we'll talk about tools being developed here at Princeton to empower citizens to get fair representation Redistricting Moneyball before the election, and Representable.org after the election. We'll be joined by Dave Daley!
At PEC, we have noted the importance of the Texas State House for redistricting next year in our Moneyball model. In fact, we find that there is no state with higher redistricting voter power than Texas.
After reapportionment in 2021, Texas is likely to gain 3 congressional seats, bringing its total to 39 (the second most in the nation.) If Democrats can gain 9 seats in the State House, they can prevent a Republican gerrymander. It is not an overstatement to say that numerous congressional seats are on the line.
You can RSVP to the event here. And watch it live on our Facebook here.