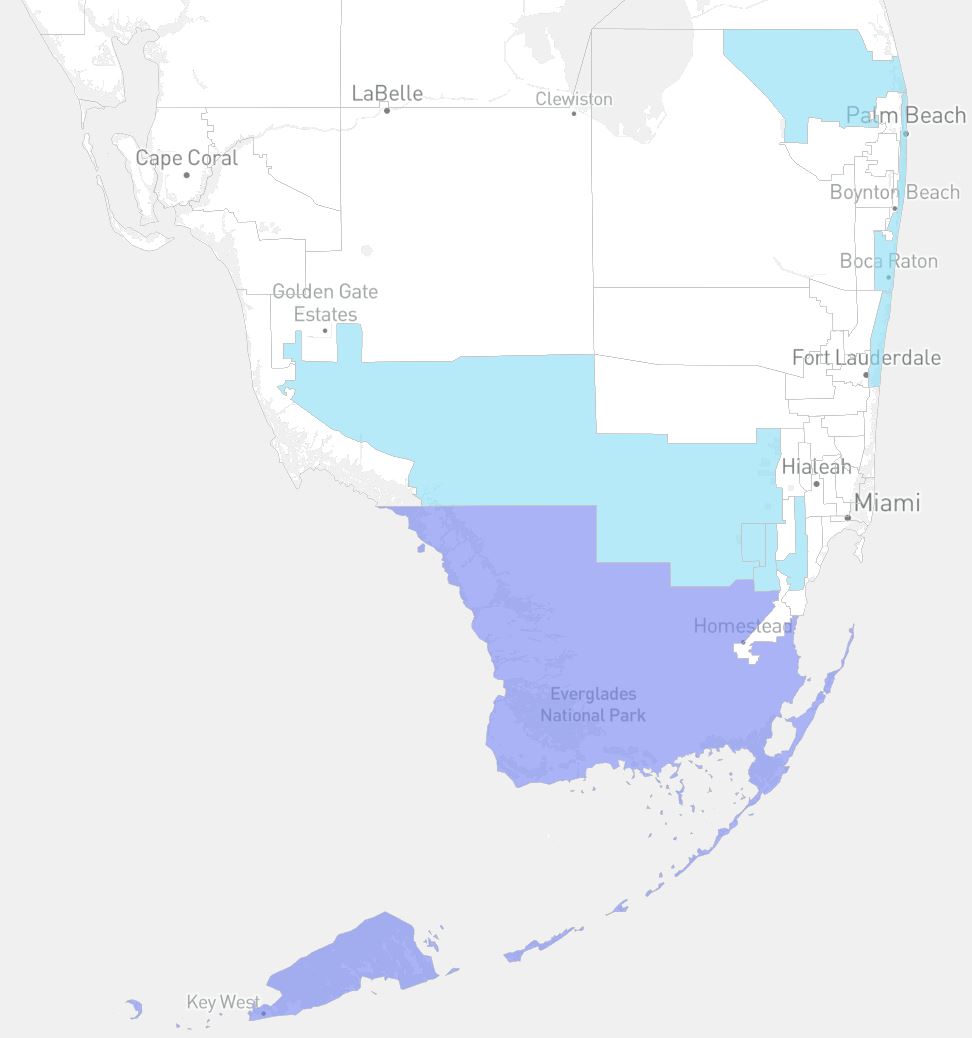 In Florida the voter registration deadline is two weeks away, on October 5. Florida is a critical state for both the presidency and state legislative control over redistricting. My team at the Princeton Gerrymandering Project has determined that Florida is one of a handful of states where elections (as opposed to reform) are the main path to achieving bipartisan control over redistricting.
Today I report on the best way to make an impact in Florida. There are a few ways forward, though they are less district-specific and more costly than I had originally hoped.
Throughout this campaign season I have emphasized the possibility of registering hundreds of thousands of re-enfranchised ex-felons. Originally 1.4 million were made eligible by a state constitutional amendment, but the legislature reduced this by more than half by requiring that fines, fees, and restitution be paid first. About 600,000 people are left who are still eligible.
Generally, the most critical state legislative districts in any state are those with the closest margins. An expedited route for fine-forgiveness and registration has been established in three counties: Miami-Dade (5 key districts), Palm Beach (2 key districts), and Hillsborough (3 key districts). Can these voters be registered in time? There are efforts to do so.
In particular, there is a serious effort in Miami-Dade County. Dozens of pro bono attorneys are ready to help, and former prosecutor-turned state Senator Jason Pizzo, the public defender, and the county government are working together. They still need an organizational structure to persuade and recruit people to register, and a funding mechanism. This is a highly worthwhile project for the long term. Anyone interested in helping their current efforts should get in touch.
If you want to help in time for this year's election, I suggest that you support local political parties in those three counties. They are now added to the redistricting fundraising link on the right sidebar. [ActBlue] [WinRed]
I should finally note that I have some reservations about supporting an organization that I have mentioned before, the Florida Rights Restoration Coalition. They have registered 4,000 voters at an expense of $4 million. This is a worthwhile goal, but it is specifically targeted at clearing the payment of fines, fees, and restitution. FRRC is not prioritizing the rapid voter registration of people whose path is already clear. That said, they might still be a good bet for the Presidential race, at least compared to the cost of a media buy in such a resource-saturated state. We're talking tens of thousands of votes, not hundreds of thousands. But it might make a difference.
My understanding is that FRRC can reach re-enfranchised people for an average of about $500. They are not what I was writing about, on the grounds that they are doing it statewide, not locally. From a voter power standpoint in the Presidential race, Florida is certainly in the top 10. And Florida results will be in on Election Night, which could be a big deal because a clear win could prevent a drawn-out conflict. I note that Bloomberg has recruited a number of donors to go all-in on supporting FRRC.