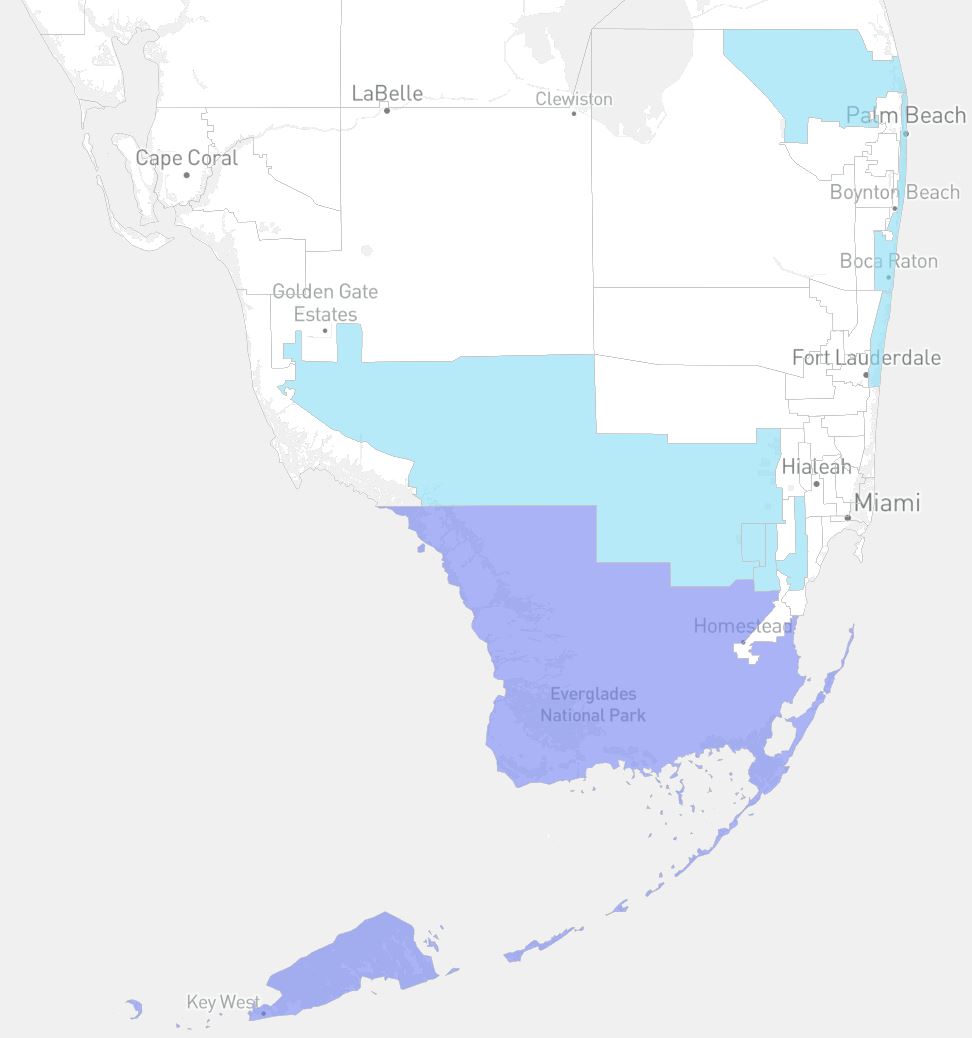 This week the 11th Circuit issued a shocking opinion curtailing voting rights in Florida. Over half of ex-felons in Florida are now excluded from registering to vote, because first they have to pay fines, fees, and restitution – effectively, a tax on voting. In response to this, we suggest that a solution. Our Redistricting Moneyball approach shows how reformers can make the most of the next three weeks of voter registration – and maximize the leverage of those new Floridian voters for future years.
Over the last few years it's become clear that federal courts are no longer a suitable venue to pursue voting rights. I am in the middle of reading a terrific upcoming book, The Cycles Of Constitutional Time by Jack Balkin. He says the stance of the two parties towards judicial intervention changes cyclically as they shift in their domination of national politics. In 1980 we began to exit a period that Balkin refers to as the New Deal/Civil Rights era. Anyone who works for voting rights has to adapt to this growing reality. Politics, not the judiciary, will be the main force to save us.
Today's solution does not require courts.
The intention of Amendment 4 in Florida was to restore voting rights to 1.4 million ex-felons who have completed "all terms of sentence including parole or probation." The legislature – and now the 11th Circuit – have now thrown a wrench in the machinery, defining completion to include payment of all fines, fees, and restitution. This requirement is worse than it sounds: in many cases it's not even known how much a person owes. It's Kafkaesque.
So far this year, only 85,000 ex-felons have registered to vote. But even such a small number could make this population an important force in Florida politics if the effort were focused in the right place. As we've written before, Florida is a redistricting Moneyball state (see our Florida Moneyball I, II, and III). Bipartisan governance will be determined by a small number of state legislative races. As it turns out, many of those races are in counties where fines and fees are forgiven.
In Miami-Dade and Palm Beach counties, fines and fees can be separated from the court sentence for purposes of voter registration. According to our Redistricting Moneyball ratings, these counties contain 7 out of the top 17 top districts for voter power in Florida.
Miami-Dade County: House districts 105, 115, 118, 119, and 120
Palm Beach County: House districts 85 and 89.
In 2018, these 7 districts were decided by anywhere 32 to 7586 votes – for a total of fewer than 20,000. So registering even a few thousand people would be fairly consequential.
Enormous amounts of money are going into Florida politics on account of the presidential election. But the gains from turnout operations and even advertising may be diminishing. In contrast, new registration is a positive-sum game that brings new voters into the system. A smart move would be to put some of that money into ex-felon voter registration efforts in these two counties. Any such efforts would do triple duty: influencing both the presidency state legislation and redistricting of an estimated 29 U.S. House seats for the coming decade.
One difficulty is identifying exactly the right organization to do this work. I have previously identified a few organizations, but none seem to exactly fit the bill. One possible recommendation would be to support the Florida Rights Restoration Coalition. However, their efforts have resulted in 4,000 registrations and are distributed statewide, so I am somewhat hesitant. A faster and more focused effort would be welcome. I am curious if they – or any other organization in Miami-Dade or Palm Beach counties – are up to the task. Please offer specific suggestions in comments.
The deadline for voter registration in Florida is October 5th.
Update: In Miami-Dade County, state Senator Jason Pizzo says he has a group of pro bono attorneys ready to help people register. I do not know if they take donations.