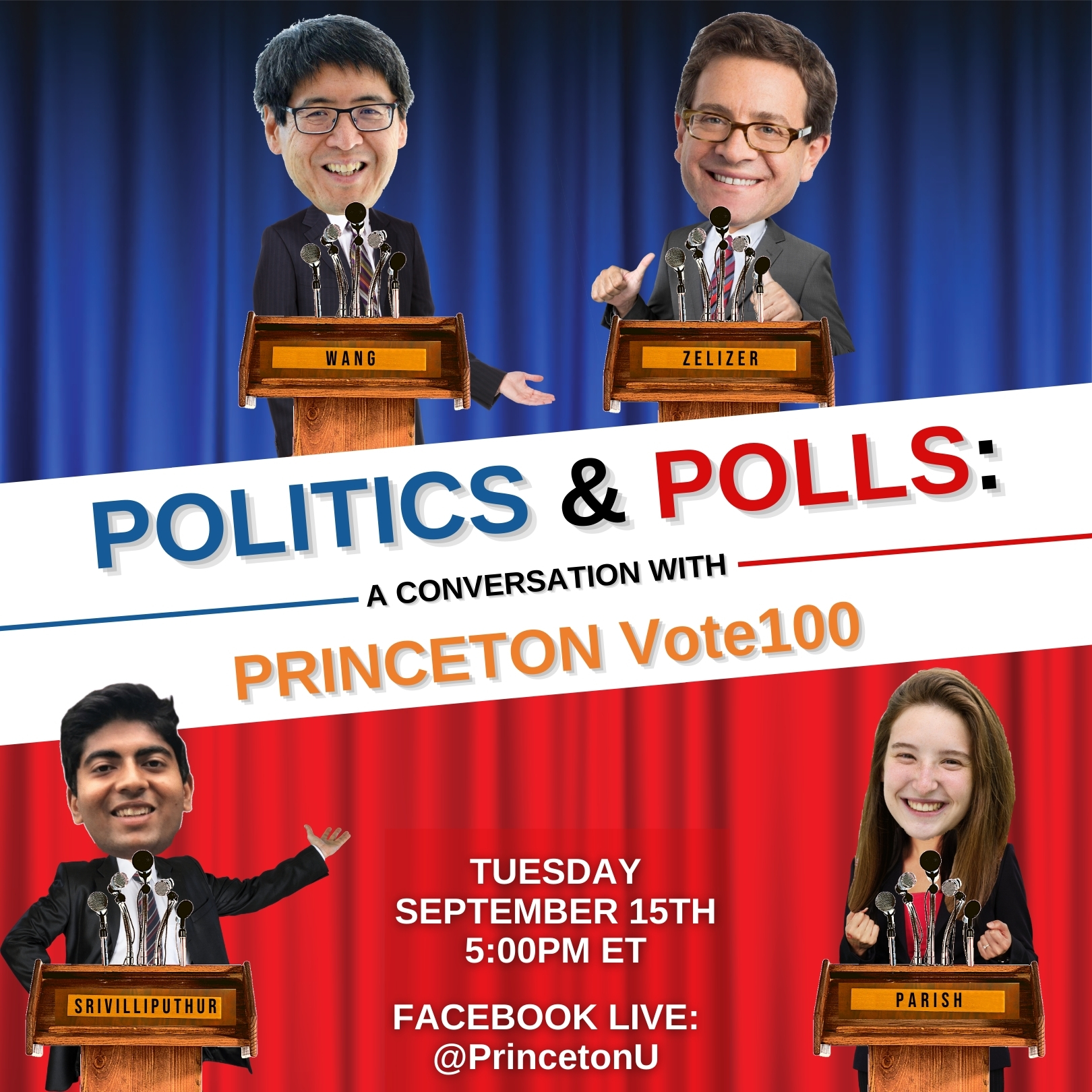 In 2014, according to the National Study of Learning, Voting, and Engagement, only 11% of Princeton Undergraduate students voted. This dismal turnout inspired Princeton's Vote100 initiative, with a stated goal of encouraging a 100% turnout rate among eligible Princeton students. In 2018, the population of students voting more than quadrupled, to 50%, but it is still well short of Vote100's participation goal.
Both Professor Sam Wang and Julian Zelizer (the co-hosts of SPIA's Politics and Polls Podcast) serve as faculty advisors for the initiative. And this summer, more than two dozen Princeton students served as undergraduate fellows of project, working to register their peers, provide key election information (especially as so many will be voting absentee), and gin up excitement for the election this fall.
On September 15th, at 5 p.m. Eastern, Professors Wang and Zelizer will speak with two undergraduate fellows about their work. You can join the live Politics & Polls podcast event using this link. See you then!